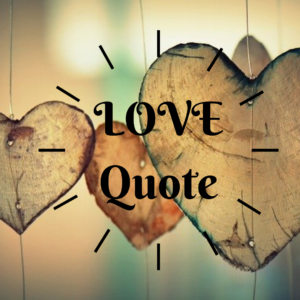 "Do one thing every day that scares you."― Eleanor Roosevelt
"We are what we pretend to be, so we must be careful about what we pretend to be."― Kurt Vonnegut, Mother Night
The best and most beautiful things in this world cannot be seen or even heard, but must be felt with the heart.– Helen Keller
Life without love is like a tree without blossoms or fruit.― Khalil Gibran
Love recognizes no barriers. It jumps hurdles, leaps fences, penetrates walls to arrive at its destination full of hope. ―  Maya Angelou
All you need is love. But a little chocolate now and then doesn't hurt.
―  Charles Schulz
You have bewitched me body and soul, and I love, I love, I love you. ― Mr. Darcy in Pride and Prejudice
As he read, I fell in love the way you fall asleep: slowly, and then all at once.― John Green, The Fault in Our Stars
You should be kissed and often, and by someone who knows how. ― Rhett Butler in Gone With the Wind
Do I love you? My god, if your love were a grain of sand, mine would be a universe of beaches.― William Goldman, The Princess Bride
If I know what love is, it is because of you. ―  Herman Hesse
When I saw you I fell in love, and you smiled because you knew it.