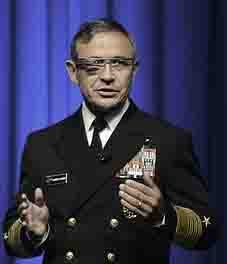 Now a days, technology reached to a certain point that most of the people can't imagine and these technologies made our life comfortable and easier than before.
Google glass is such kind of technology and it plays a vital role in many aspects of our life. So, today we will cover up some things related to Google glass including- what is actually a Google glass, different functionalities of it and most importantly how it can help us in health sector. So, it is important to know how someone can interact with Google glass for various medical purposes.
But first thing first and that is, what a Google glass is?
Google glass is a wearable device designed and developed by Google engineers and run through an Operating System named WEAR OS.
Basically, it is eyeglass headset which can work through a smartphone to allow hands free computing, could take photo and video, receive directions and send information. It has an HD screen which can recreate an image equivalent to 25 inches and is has some powerful AI capability that can help users to make necessary decision.
Now, the question may rise, what sort of functions can be performed through a Google glass to support the healthcare sector.
In general, through a Google glass, doctors or physicians can get access to patients' previous medical records and compare recent condition of the patient. It can help doctors to generate instant documentation and send information to other doctors with specific specialty. Even they can communicate between them for treatment steps requiredfor the patient.
Example, for an accident scene, emergency medical team may communicate with doctors staying in the hospital via Google glass and send information, photos or videos to them before the patient reach to the hospital and doctors may navigate and guide the members of emergency team.
Doctors can get real time results like- X-ray, MRI, CTScan etc. and about to figure out absolute condition of the patient.Even a surgery can be performed with the help of Google glass. A surgeon can watch a demo video and perform the procedure accordingly. They can also use remote assistance, guidance and help from others for several case.
Google glass can be used as a teaching tool for medical students also. With the help of Google glass a surgery can be recorded from a surgeon's point of view and share with fellow colleagues and students.
For patients, wearing a Google glass can be helpful in some manner. Google glass can access the internet so it is quite handy to find out the nearest hospital or pharmacy whenever you need them. It will show you the map and navigate you through the map.
But most important use of Google glass is, it can make information much accessible to doctors for making critical decisions. They can get necessary documents and medical records of the patients within a very short time and they can assess the condition of the patient without asking many questions.
Several regions of this world are not so developed in medical technology and healthcare sector. May be lack of specialist doctors or knowledge of several medical conditions which can cause serious issues and that's the point Google glass can be really handy to familiar with the patient's condition and sending appropriate data and make the communication easier, as far as I believe.
That's all for today, stay tuned and we will get back to you with some new technological gears and gadgets, some of them may be wearable and some are not!